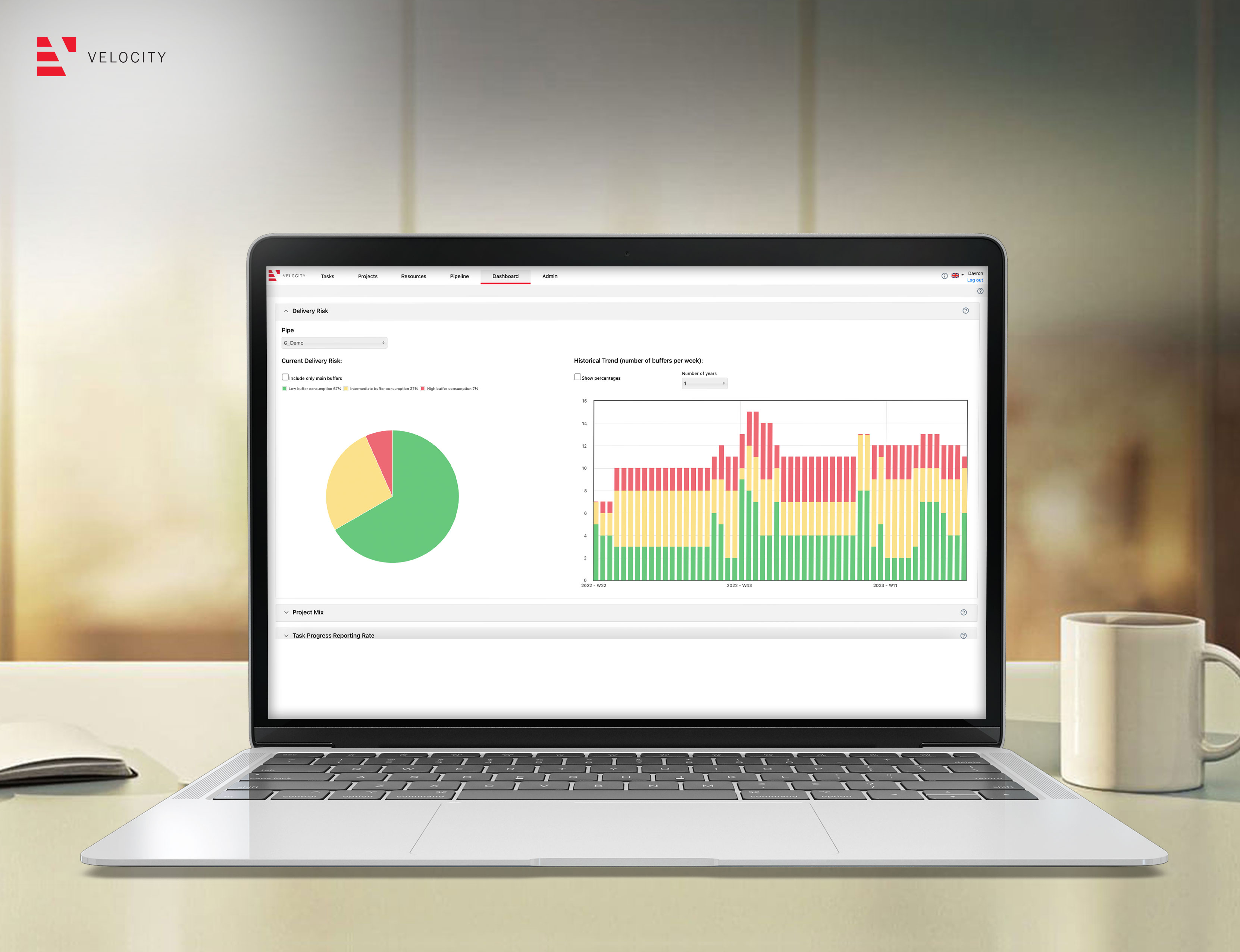 Empowering Swift, Informed Business Choices with Secure Fact-Based Insights
New business opportunities often require quick decisions. Importantly, an accurate decision is based on the company's capabilities and the availability of resources. Velocity offers a unique secured fact-based picture where different options can be quickly evaluated.
Overcome Resource Scarcity and Boost Efficiency
Many companies find themselves in a state of constant resource scarcity. Prioritization meetings and "thin" allocation of resources are commonplace. The situation is unfavorable for many reasons. The behavior is inefficient and it drains employees of energy. Often there is also a feeling that it is unsolvable or at least very expensive and time-consuming to solve.
With Velocity you can easily and quickly solve the situation. Instead of splitting resources between many tasks, work is sequenced in flows that benefit all projects.
Defeat Project Bottlenecks and Elevate Delivery
Many companies are under pressure to reduce delivery and development times. At the same time, delivery precision must be maintained and preferably improved. The pressure to start new projects on time in order to maintain and shorten times is enormous. At the same time, most people realize that an increased load on the project organization leads to queues and congestion, which prolongs projects and reduces delivery reliability. They are stuck in a dilemma.
With Velocity, an organization can identify the project flow bottleneck and then pace the start of new projects with what the bottleneck allows. The effect is more projects, faster projects and higher delivery precision.